CYCOOPER
summer winds down
#art0777
acrylic on canvas
Dimensions: 50" h x 22" w x 2.5" d
Exhibition history:
2021
2021 Members Juried Show. "Art Under Quarantine", Art League of New Britain (ALNB), New Britain, CT. Juror: Olivia Chiang, Associate Professor of Visual Art, Manchester Community College, MCC. Exhibition: July 9 to August 1, 2021.
2021-2020
A Pattern Language, Perspectives Gallery, Whitney Center, Hamden, CT. An "off-site" program of Ely Center of Contemporary Art, New Haven, CT. Curated by Debbie Hesse with Shaunda Holloway. Technical Curator, Steven Olsen. Exhibition: October 6- April 6, 2021. https://elycenter.org/a-pattern-language.
2020
COMPLEMENTARY, Cynthia Cooper + Ruth Sack. Five Points Annex, Torrington, CT. Exhibition August 11 - 24, 2020.
76th Annual Connecticut Artists Juried Exhibition 2020, Slater Museum, Norwich, CT. Juror: Mark D. Mitchell, Holcombe T. Green Curator of American Paintings and Sculpture at Yale University Art Gallery. Exhibition: January 19 - March 13, 2020.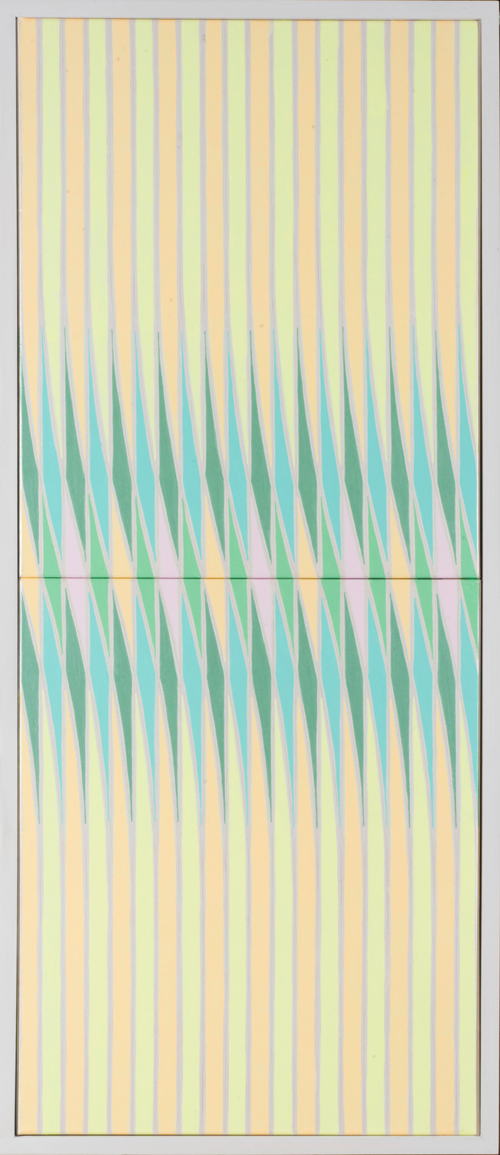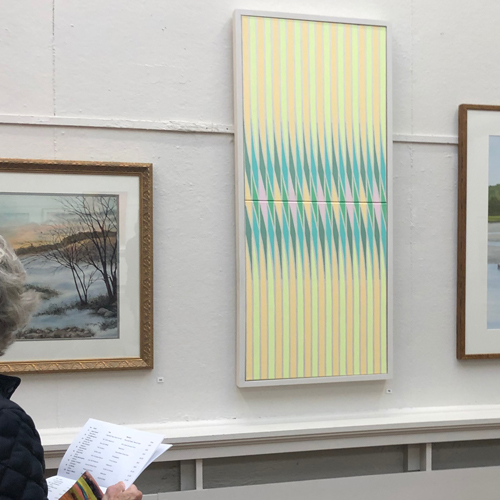 on view at the Slater Memorial Museum, Norwich, CT, 2020.